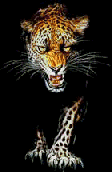 Welcome Salt Lake City East High Leopards Class of 1965 💘

This is our personal website and we want EVERYONE from our class to fill in their profiles and share as much info as they dare, including PICTURES!!!! The pictures from our 50th reunion are already on display thanks to classmate Glen Tolman. If you want to add any of your own to the "slide show", contact Glen directly.

With the huge success of our 50th reunion, we are already planning our next "Class of 65" get together for 2020. Details have yet to be determined, but when we have any information, it will be displayed on this website.
In the meantime… Take advantage of our Unity Plaza proudly established east in the courtyard in front of the high school. What we accomplished there was truly remarkable and generous because of all of you!
Continue encouraging all our classmates to log in and make use of this website by searching: "EASTHIGHLEOPARDS65.COM." We will keep this going as long as we have classmates using it.
Any corrections can easily be made if you "contact us".
"First Time Visitors", at the top of the left column, gives a simple explanation of how to enter personal information and download pictures onto your profile. If you need further help, either contact your grandchildren or "contact us" using the link under the EHS picture on the left.
The "message forum" is an open class-wide way for each of us to make comments or express concerns in an ongoing "thread" that can be followed or ingnored. Just another way to communicate.
Finally, if you want to make personal contact or reach out "intimately" with a classmate, you can send a "private" email by clicking under their picture. If they email you back, you then have each other's information and carry on without the website. Just let us know if things get "exciting." After all, at our age, it doesn't take much!
ANNOUNCEMENTS
Ella Synnestvedt Raventos, treasured wife, mother, grandmother, sister, aunt, and friend, passed away in the very early hours of Sunday, November 25th, 2018. She battled a brief, but serious illness and slipped into eternity at the age of 72 surrounded by family in Provo, Utah.

Ella was born in Bergen, Norway on October 9, 1946, to Erling and Ella Synnestvedt. She moved to America at age 12 where she later attended East High School, Brigham Young University and University of Utah. Ella married William Alan Raventos, a recently returned missionary that served in Norway for the Church of Jesus Christ of Latter-day Saints, on August 25, 1967, in the Salt Lake City temple. They had five children. Ella and Bill began their married life in Utah, but later raised their family in Michigan, Florida, Indiana and New Jersey before returning to Utah again. They have spent 19 of the past 25 years in Pleasant Grove, Utah and have since relocated to Mapleton, Utah, where they currently reside.

For ten years, Ella worked as the Registrar at Pleasant Grove High School. She also worked at Deseret Book in both Orem and more recently Spanish Fork, Utah. She loved the people she worked with and will surely be known for the bright spot she was in all the lives she touched. In the community, Ella was actively involved in the PTA during her children's school years. As a life-long member of the Church of Jesus Christ of Latter-day Saints, Ella served in many ward and stake callings. For the past 4 years, Ella served as a temple worker in the Payson, Utah temple. Of all the places she loved, the temple ranked at the top.

Ella loved hiking and outdoor walks in the sun. She loved attending different events her grandchildren were involved in. She enjoyed regular lunches and outings with her sisters and old East High girlfriends. She loved reading good books, especially the scriptures. She was loyal and true to BYU, watching a BYU game on her phone even as they admitted her to the hospital. She loved her homeland of Norway – visiting many times throughout her life – with her dear husband, by herself, with her sisters, with her daughters, and with her grandchildren. Of Ella's many virtues, a few she will surely be known by are her genuine kindness and her integrity.

Ella's life was defined by her service, her faith and her love for her family. All who knew her have either witnessed her service or have been served by her. She always put others before herself. This was surely tied to Ella's faith in our Savior, Jesus Christ. Her faith was the compass to her life. It directed her thoughts, her actions, and her intentions. Ella's ultimate joy was her family. She loved Bill, her children, and grandchildren with a fervent and abiding love. She was masterful at creating family memories. She invested much in helping each child and grandchild, individually, feel her love. To know Ella was to love Ella.

Ella is survived by her loving husband, William Alan Raventos, and her five children: Pete Raventos, Susan (Bill) Holman, Micah (Jenny) Raventos, Allyson (Jon) Frampton, and Nicholas (Shaylee) Raventos. She and Bill have 23 treasured grandchildren.
You can see her picture and view the obituary in the "In Memory" section