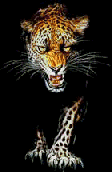 Welcome Salt Lake City East High Leopards Class of 1965 💘

This is our personal website and we want EVERYONE from our class to fill in their profiles and share as much info as they dare, including PICTURES!!!! The pictures from our 50th reunion are already on display thanks to classmate Glen Tolman. If you want to add any of your own to the "slide show", contact Glen directly.

With the huge success of our 50th reunion, we are already planning our next "Class of 65" get together for 2020. Details have yet to be determined, but when we have any information, it will be displayed on this website.
In the meantime… Take advantage of our Unity Plaza proudly established east in the courtyard in front of the high school. What we accomplished there was truly remarkable and generous because of all of you!
Continue encouraging all our classmates to log in and make use of this website by searching: "EASTHIGHLEOPARDS65.COM." We will keep this going as long as we have classmates using it.
Any corrections can easily be made if you "contact us".
"First Time Visitors", at the top of the left column, gives a simple explanation of how to enter personal information and download pictures onto your profile. If you need further help, either contact your grandchildren or "contact us" using the link under the EHS picture on the left.
The "message forum" is an open class-wide way for each of us to make comments or express concerns in an ongoing "thread" that can be followed or ingnored. Just another way to communicate.
Finally, if you want to make personal contact or reach out "intimately" with a classmate, you can send a "private" email by clicking under their picture. If they email you back, you then have each other's information and carry on without the website. Just let us know if things get "exciting." After all, at our age, it doesn't take much!
ANNOUNCEMENTS
I would definitely be interested in participating in a 55th Reunion, we are losing members so often we need to do it whenever we can. The last time I saw Don Swenson was at our 50th and he was one of the best people ever, met him at Kindergarten, Douglas School along with Dick Palmer and Kray Hammond. That was 66 years ago! Please let me know what I can do to help!
How many of you are interested in a 55 year celebration next year? If there are enough who are, I would be willing to organize a day and an evening at UVU. I have access to some pretty nice facilities for food or just enjoying one another's company. Let's see what kind of reaction I get on this announcement. I will also post it on my home page.