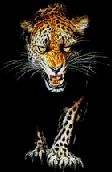 Welcome Salt Lake City East High Leopards Class of 1965 💘
FREMONT COUNTY, Wyo. — The search efforts for missing hiker Steven Keller were suspended on Monday, Sept. 11, according to the Fremont County Sheriff's Office (FCSO). Fremont County Sheriff Ryan Lee told County 10 that Keller is presumed deceased.

"The remoteness of the area, the high elevation and the extremely rugged terrain have made searching extremely difficult, and there has been no sign of him," a Fremont County Sheriff's Office (FCSO) press release issued during the search period said.
Classmates deceased in 2023 - Tom McKay, Monte Hancock and Steve Keller. See "In Memory" for details.
Classmates deceased in 2022 - Jim Brinton, Bruce Washburn, Sue Knight (Bennett), Maria Nicolatus (Pappasideris), Kent Hales, Mike Wright, and Patrick Reese.
Classmates deceased in 2021 - Trudi Richards Rose, Larry Stevens, Roger Hicks, Jill Gibson Serfustini, Ann Modine Dillenbeck, Kent Vest, and Connie Rohner.
Classmates deceased in 2020 - Tod Johnson, Jodee Monsen Kennedy, Steve Summerhays, and Diane Kirkham Miller. We miss them. Dick Milne, teacher and varsity basketball coach, and Joseph Erickson, history teacher, also passed away in 2020.

Update on the "Class of 65" get together for 2020 on August 22. Those who attended enjoyed visiting. Attendance was limited due to the pandemic with several classmates traveling from out of state. Thanks to Steve Smith for making the arrangements.
This is our personal website and we want EVERYONE from our class to fill in their profiles and share as much info as they dare, including PICTURES!!!! The pictures from our 50th reunion are already on display thanks to classmate Glen Tolman. If you want to add any of your own to the "slide show", contact Glen directly.
Take advantage of our Unity Plaza proudly established east in the courtyard in front of the high school. What we accomplished there was truly remarkable and generous because of all of you!
Continue encouraging all our classmates to log in and make use of this website by searching: "EASTHIGHLEOPARDS65.COM." We will keep this going as long as we have classmates using it.
Any corrections can easily be made if you "contact us".
"First Time Visitors", at the top of the left column, gives a simple explanation of how to enter personal information and download pictures onto your profile. If you need further help, either contact your grandchildren or "contact us" using the link under the EHS picture on the left.
The "message forum" is an open class-wide way for each of us to make comments or express concerns in an ongoing "thread" that can be followed or ingnored. Just another way to communicate.
Finally, if you want to make personal contact or reach out "intimately" with a classmate, you can send a "private" email by clicking under their picture. If they email you back, you then have each other's information and carry on without the website. Just let us know if things get "exciting." After all, at our age, it doesn't take much!