In Memory
Craig Sudbury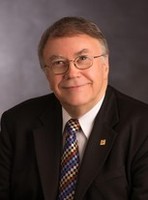 Frederick Craig Sudbury, 68, beloved husband, father, grandfather, and friend, passed away on Thursday, May 7, 2015.
Craig was born on April 9, 1947 in SLC, UT to Frederick Charles and Pearl Snarr Sudbury. Craig graduated from the University of Utah with his Doctorate degree in Education. He was passionate about learning and was a gifted speaker, teacher, and trainer. He started his career in the public schools as a middle school English teacher, then vice principal, and went on to teach Educational Administration for both the University of Utah and Brigham Young University. In 1981, Craig became the Manager of Academic Programs for Clearfield Job Corps Center and went on to serve as the Center Director. In 1989, he was promoted to Vice President for Management and Training Corporation (MTC) where he worked until the present. He loved his job and the opportunity to work with so many talented and dear friends from around the country. He felt his career truly made a difference in the world. He married LeeAnn Behunin Sudbury, the love of his life, in the Salt Lake Temple on December 3, 1971. They enjoyed forty-three years of marriage. Although he excelled in his career and every area of his life, nothing was as important to him as his success as a dad and a husband. His devotion to his family and his selfless love for each member, individually, was felt and cherished.
Craig was an active member of the Church of Jesus Christ of Latter-day Saints, serving his whole life as a memorable teacher and leader. He served as Bishop of the Princeton Ward, in the Stake Presidency, and later the Stake President of the Salt Lake Park Stake, for a combined period of almost 30 years, including 12 years as Stake President. He later became Stake Patriarch for the Salt Lake Park Stake and then for the Salt Lake Pioneer Young Single Adult Stake. He loved the people he served and felt it was a blessing in his life. Countless lives were changed and blessed by his loving service.
Craig is survived by his wife, LeeAnn, his five children, and their spouses, Melanie and Timothy Dance, SalleeAnn and Matthew Miller, Noella Sudbury and Clifford Rosky, JuleeAnn and Christopher Stocking, and Curtis Sudbury, and his grandchildren, Zoë, Ryan, Hope, Hannah, Samuel, Abigail, Isabella, and Evelyn. He is also survived by a large extended family. He was preceded in death by his parents, Fred and Pearl Sudbury and his parents-in-law, Harold and Velda Behunin.
Craig was known for his unmatched sense of humor, his generosity, his charisma, his unfailing kindness, and his love. He believed in the worth of every soul and was well known for reciting, "The Touch of the Master's Hand," his favorite poem. At this sacred time, we cherish the memories of the masterful ways he lived his life-- and how his hands and heart forever touched all who knew him.
Memorial services will be held at the Salt Lake University of Utah Institute of Religion, (East Side), 1780 E. South Campus Dr. in SLC, UT, on Sat., May 16, 2015, at 12:00 noon. Friends and family may gather prior to the memorial service from 10:30 a.m. until 11:45 a.m. at the same location. Memorial services will be under the direction of Russon Brothers of Salt Lake. Published in Salt Lake Tribune on May 10, 2015