In Memory
Ron Richardson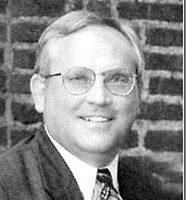 Ronald Lee Richardson passed away November 9, 2004 in his home surrounded by family after a courageous battle with cancer.
Ron was born in Salt Lake City, Utah, June 11, 1947 to Jack and Edna Richardson.
He married Ruth Ann Smart, June 14, 1972 in the Salt Lake Temple. After graduating from East High School, he served a two and a half year LDS mission in Taiwan. He graduated from the University of Utah in 1972 with a Bachelors Degree in History.
He was active in the LDS church, serving in many capacities such as counselor in the bishopric, and member of the High Council, but his true love was teaching the gospel doctrine class. He was a skilled family records researcher and he loved sports, particularly University of Utah football and basketball. He also loved to travel with his family.
Ron was Vice President and General Manager of Won-Door Corporation where he will be truly missed.
He is survived by his loving wife Ruth Ann, his children Holly Vick (Jason) of Sandy; Amy Richardson of Sandy; Ryan Richardson (McCall) of Draper; and Mindy Richardson also of Sandy; three granddaughters Madison, Hailey, and Ashlin, his mother Edna and two brothers Randall and Russell. He is preceded in death by his father, Jack.
Funeral services will be held Friday, November 12, 2004 at 11:00 p.m. at the Hidden Valley 3rd Ward Chapel, 11755 S. Highland Dr. (2080 E.). Friends may call Thursday evening from 6-8 p.m. at the Larkin Sunset Gardens, 1950 E. 10600 S. and from 9:30-10:45 a.m. prior to the funeral.
Interment at the Mountain View Memorial Estates Cemetery 3115 East 7800 South (Bengal Blvd)