In Memory
Bill Rees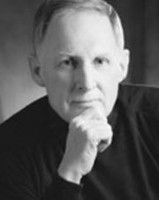 William Vincent Rees 1947 ~ 2017
Dr. William Vincent Rees, of Salt Lake City, Utah, passed away Tuesday afternoon, April 4, 2017, at the LDS Hospital following a courageous battle with cancer. It was a peaceful passing surrounded by loved ones. True to form, William continued to battle until his final moments.
Words are insufficient to describe the impact William had on the lives of many. He was a healer and dedicated his life to following the example of his Savior, Jesus Christ. He was determined to live life to the fullest and always sought to give a perfect effort in seeking to heal others physically, mentally, emotionally, and spiritually.
William was born February 9, 1947 to Dr. Vincent and Audrea "Kay" Rees. He grew up in The Avenues of Salt Lake City, attended East High School, and served as an LDS missionary in the Southwest British Mission.
He attended the University of Utah where he met and married his "dollface", Jana Bea Norton. Within months of their marriage, Bill and Jana moved to New York City to attend medical school at Cornell University. Upon completion of medical school, he continued his training by completing a residency in General Surgery at the University of California, Los Angeles. During this period of medical training, William and Jana welcomed four daughters into the world. Upon completion of his residency, William and Jana moved to Salt Lake City, Utah, where soon thereafter, they welcomed a son to the family.
During his medical career, William functioned as a transplant surgeon, trauma surgeon, general surgeon, and surgical oncologist. It was in the role of surgical oncologist that William recognized unmet needs of women facing the fear and anxiety of breast cancer. William felt that it was his calling to ensure that women fighting breast cancer were given exceptional care and attention. William met this challenge head on and was instrumental in helping to found The Intermountain Healthcare Breast Care Program and served as its initial Surgical Director.
William had a passion for sports and loved attending University of Utah sporting events with his son, Michael. He loved to see the world and approached travel with enthusiasm and exuberance. It was important to him that his family laughed and played together. Some of his favorite moments were spent with family in Cabo, Mexico and other places across the world.
Throughout his life, his ambition was to serve an LDS mission with his wife, Jana. In January of 2016, William and Jana lost their son to addiction. Soon after, they courageously served as Addiction Recovery Program missionaries for the Church of Jesus Christ of Latter-day Saints.
During the final years of his life, William often shared that he found his greatest joy in the time spent with his wife, children, and grandchildren, all of whom lovingly refer to him as their "Papa Joe." For ten years, it was "Papa Joe" who endured aggressive cancer treatments to gain as much time as possible to spend with family.
William is preceded in death by his mother, Audrea "Kay" Rees, and his son, Michael Vincent Rees. He is survived by his wife, Jana Bea Rees, his daughters, Rebecca Marie Higgins (James), Angela RaNae Rees (Damon Roberts), Chelsy Kay Shipp (John), and Amanda Lyn Laitinen (Marko), his father, Vincent LeRoy Rees, his sisters, Barbara Pahnke, Carol Carman, and Deb Whipple, and his sixteen grandchildren.
The family would like to express heartfelt gratitude to the physicians, nurses, and staff of the Intermountain LDS Hospital Cancer Care Team who provided exceptional care in extending William's life.
The family asks that in lieu of flowers, donations be made to The Intermountain Breast Care Center.
There will be time set aside for visitation on Tuesday, April 11th, from 6-9 pm at Larkin Sunset Lawn Mortuary, 2350 East 1300 South, Salt Lake City. Visitation time will continue Wednesday, April 12th, from 10:00-11:30 am at the Federal Heights Chapel, 1300 East Fairfax Road (East Avenues). The funeral will follow at 12:00 pm.
Published in Salt Lake Tribune from Apr. 9 to Apr. 10, 2017
http://www.legacy.com/obituaries/saltlaketribune/obituary.aspx?n=william-rees&pid=185026396&fhid=23305